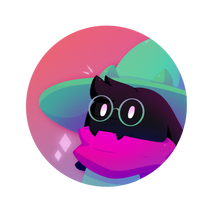 Anonymocha
(Galactic Panic)
Discord - Anonymocha#9675
If you came here from Discord, I'm just gonna remind you that my portfolio is pretty out of date 😳😳😳 So are my social medias. For now I am only online on Discord because ye.
Art + Commission Info
---
outdated. But please stop copying my content lol.
Commissions
Status: Open
---
Terms and Conditions
On Commissioning
1. I would prefer visual references (on poses, character, expressions, color schemes, etc.) It'll make the work easier to do and clearer, really! Or you can tell me to decide!
2. I allow 2-3 revisions! No revisions after the final piece, though.
3. You'll receive a drive folder with the unwatermarked high-quality PSD, PNG, or JPEG file of the art once finished!
4. Upfront payment or 50/50.
5. I only do refunds if I have trouble on my end.

On Characters
1. I'll do anything from characters like humans, humanoids, anthros, ferals, object heads, monsters, basically anything.
2. Yes, I'll do fanarts!
3. I'll draw your face, too!
4. I can't do bara or brutal muscly men tho ;-; I can try.
5. Simple character designs might be discounted and complex characters might have an extra fee.

On Backgrounds
1. I can do minimalist stuff and all.
2. I can do gradients, shapes, texture.
3. Or... You can send me the background you want me to use!
4. Complex backgrounds would be charged a fee. And I might not be able to do some specific types of backgrounds.

On Rights
1. Once paid, the art is yours.
2. You are free to edit them, use them, flaunt them all over your social media but I would appreciate it if you credit me.
3. Don't claim that you drew the artwork. That's kind of rude.
4. Distribution or commercial use would be charged extra.
5. I also have the rights to use your commission for me to post around my social medias and such and would mention you as a commissioner. But if you want to stay anonymous, please do say so before I start the commission.

On NSFW
1. I can do mild and vanilla NSFW art (risque).
2. I can't and won't do anything too fetishy.
3. I won't do things that discomfort me: Piss, Scat, Pedophilia, Rape, and so on.
4. Candy gore and mild gore is fine.
5. I don't do actual porn. I would refuse immediately.
6. In conclusion, I won't do anything that discomforts me.

Others
No hate or politics, please!
And do note that I have the right to turn down your commissions.
Galactic Panic
Hi, I'm GP! A young, Indonesian, queer, female artist, gamer, writer, programmer... You get the point. I draw and write stuff.

Call me GP, Anonymocha, Mocha, whatever you like!
Contact Me!
You can contact me through my social medias or email me at:
[email protected]
or
[email protected]
Both emails are active!
Lots of love from Mocha and Galactic Panic!